Grace Hospitality
CARE PROGRAM
The safety, health and well-being of our guests and Associates are our highest priority, and we are working throughout our organization's hotels and departments to ensure the highest possible standards of precautionary health measures for everyone. We will continue to review guidance and updates from the Centers for Disease Control and Prevention (CDC), as well as local health authorities, to ensure that we are doing everything possible to keep people safe. As this is a fluid situation, we believe that communication is crucial in providing the necessary information and resources for all of our Associates and guests. As such, this guideline will be subject to changes and amendments as the situation evolves.
Grace Hospitality is committed to making decisions to best care for the health and safety of our guests and Associates. As part of this commitment, we are taking these important steps in our guidelines to elevate our focus beyond our customary high standards of sanitation, cleaning, and employee hygiene in response to COVID-19. Here are some key points of our guidelines:
Highlights
High-Touch Surfaces
Sanitizing the surfaces of all key guest touchpoints every 30 minutes as much as possible.
Hospital Grade Disinfectant
Following current cleaning procedures using proven and effective sanitizing products provided by our chemical vendor.
Staff Safety Protocols
Wearing gloves and approved masks where applicable. Thermal temperature scans of all Associates daily. Associates to wash their hands every 60 minutes or between tasks.
Hand Sanitizer Stations
Our onsite management teams are to ensure all hand sanitizer stations are stocked and operating properly, as well as adding additional sanitizing stations throughout our operations as needed.
Dedicated team
We will have established frequent, internal company-wide communications to keep informed and educate everyone on updates. We will constantly monitor the latest guidance provided by the CDC and all local and state public health authorities on COVID-19
CleaningProducts and Protocols
Our hotels are using cleaning products and cleaning protocols provided by Accurate Chemical, which meet EPA guidelines and are approved for effective use against viruses, bacteria and other airborne and bloodborne pathogens.
Public Spaces and Communal Areas

Public and communal spaces are being cleaned, sanitized, and monitored every hour with an emphasis on frequent contact surfaces.

Guest Rooms

Accurate Chemical is providing cleaning and sanitizing products and cleaning protocols for use in our guest rooms, with particular attention paid to high-touch items. All paper pads, pens, stationary, magazines and other handouts shall be removed. Guest directories should be removed as well.

Retail Space

In coordination with our tenants, guest occupancy limits will be enforced to allow for appropriate distancing at our facilities or our leased areas.

Shared Equipment

Shared tools and equipment will be sanitized before, during, and after each shift or anytime the equipment is transferred to a new employee.

Back of the House

The frequency of cleaning and sanitizing areas not accessible to our guests will also increase especially in high traffic and back of house areas.

Laundry

All bed linen, towels, and bathmats will be changed only after a checkout. Laundry will continue to be washed at a high temperature and in accordance with CDC guidelines and Accurate Chemical recommendations. Dirty linen will be bagged in the guest room to eliminate excess contact while being transported to the laundry facility or to the pickup spot for offsite laundry services.
Employee& Guest Health
The health and safety of our Associates and guests is our number one priority.
Thermal Screening

Grace has adopted a policy of requiring all our Associates to have a thermal temperature screening before beginning their shift and maintaining records of the screening. Associates with a temperature reading of 100.0°F or above will not be allowed to work and will be advised to seek appropriate medical care. Associates who have had contact with a person diagnosed with COVID or have a cough will not be allowed to work.

Face Coverings

Associates and guests are required to wear masks or face coverings that covers the nose and mouth area while in public areas or public spaces of the hotel. Children two years old or younger are not subject to this policy. Each property will have disposable masks available on a complementary basis to provide to our guests who do have their own face covering.
Housekeeping
Cleaning & Sanitizing Protocol
Carts, trolleys, and other housekeeping equipment to be sanitized at the start and end of each shift.

Guest linen will be delivered and removed from guest rooms in single use sealed bags.

Back of house restrooms will be cleaned and sanitized at least once every four hours.
Physical Distancing Protocol
Housekeeping Associates will not enter an occupied guest room.

Guests will be notified of our cleaning protocol at check in.

Guests will be instructed to leave wastebaskets outside door for removal and replacement.

Linen or towel needs will be bagged by the guest and left outside the door. Housekeeping will pick up the bags and deliver a new bag with the replacement items.

All other guest requests for additional services will be directed to contact the front desk.

All reusable collateral to be removed from rooms.

Disposable collateral to be disposed and changed after each guest.

Extra pillows and blankets stored in the guest room closets will be removed and available upon guest request.

Specific sanitation consideration will be paid to the following guest room areas:

Desks, counter tops, tables, and chairs

Phones, tablets, and remotes

Thermostats

Cabinetry pulls and hardware

Doors and doorknobs

Bathroom vanities and accessories

Bathroom fixtures and hardware

Windows, mirrors, and frames

Lights and lighting controls

Closets, hangers, and other amenities
Front Office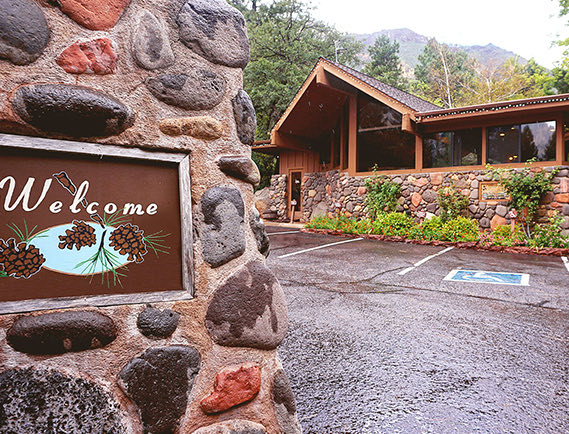 Cleaning & Sanitizing Protocol
Sanitize all guest touchpoints after each transaction including credit card devices, pens, and registration countertops.
Room keys to be sanitized before issuing.
Offices, PBX area, registration desks to be deep cleaned and sanitized once a day.
Physical Distancing Protocol
Restructure workstations to provide appropriate six-foot intervals.
Implement peak period queuing procedures for guest social distancing.
Restaurants, Bars & Lounges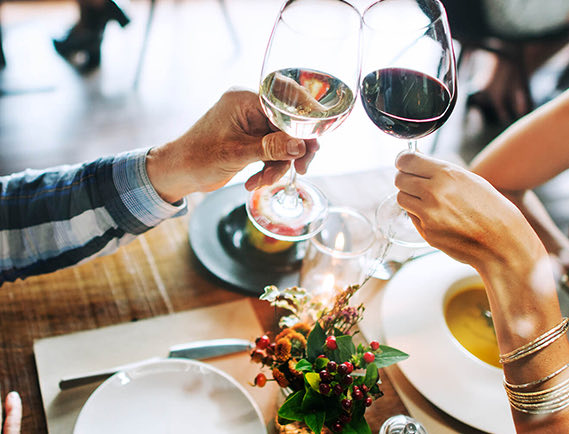 Cleaning & Sanitizing Protocol
Host Podiums, including all associated equipment, to be sanitized at least once per hour.
Service stations, service carts, beverage stations, counters, handrails, and trays to be sanitized at least once per hour and logged by a manager.
POS terminals to be sanitized between each user and before and after each shift.
Dining tables, bar tops, stools, and chairs to be sanitized after each use.
Condiments to be served in single-use containers (either disposable or washed after each use).
Check presenters, pens, and all other reusable guest contact items to be either sanitized after each use or used only once.
Menus to be single-use and/or disposable.
Sanitize trays (all types) and tray stands after each use.
Storage containers to be sanitized before and after each use.
Food preparation stations to be sanitized at least once per hour.
Kitchens to be deep cleaned and sanitized at least once per day.
Physical Distancing Protocol
Greeters and managers to manage physical distancing at entries, waiting areas and queues.
Peak period queuing procedures to be implemented when guests are not able to be immediately seated.
Tables and booths to be utilized with appropriate physical distancing between each family or traveling party.
Reduce bar stool count to provide appropriate physical distancing
Guest Considerations
All self-serve condiments and utensils to be removed and available from servers
All straws to be wrapped
All food and beverage items to be placed on the table, counter, or other surface instead of being handed directly to a guest